This is an annual, nine day walk along the full 100 mile length of the South Downs Way, one of England's most popular national trails.
Next year the walk is planned to take place from Friday 14th to Saturday 22nd June 2024, walking from Winchester to Eastbourne. Bookings will open later this year when all the costs are known... However, if you are interested you can register interest now by clicking here.
For the past 43 years it has been enjoyed by hundreds of people from all over the world. This is not a guided walk, and everyone is free to walk at their own pace each day, knowing there will always be experienced team members walking nearby.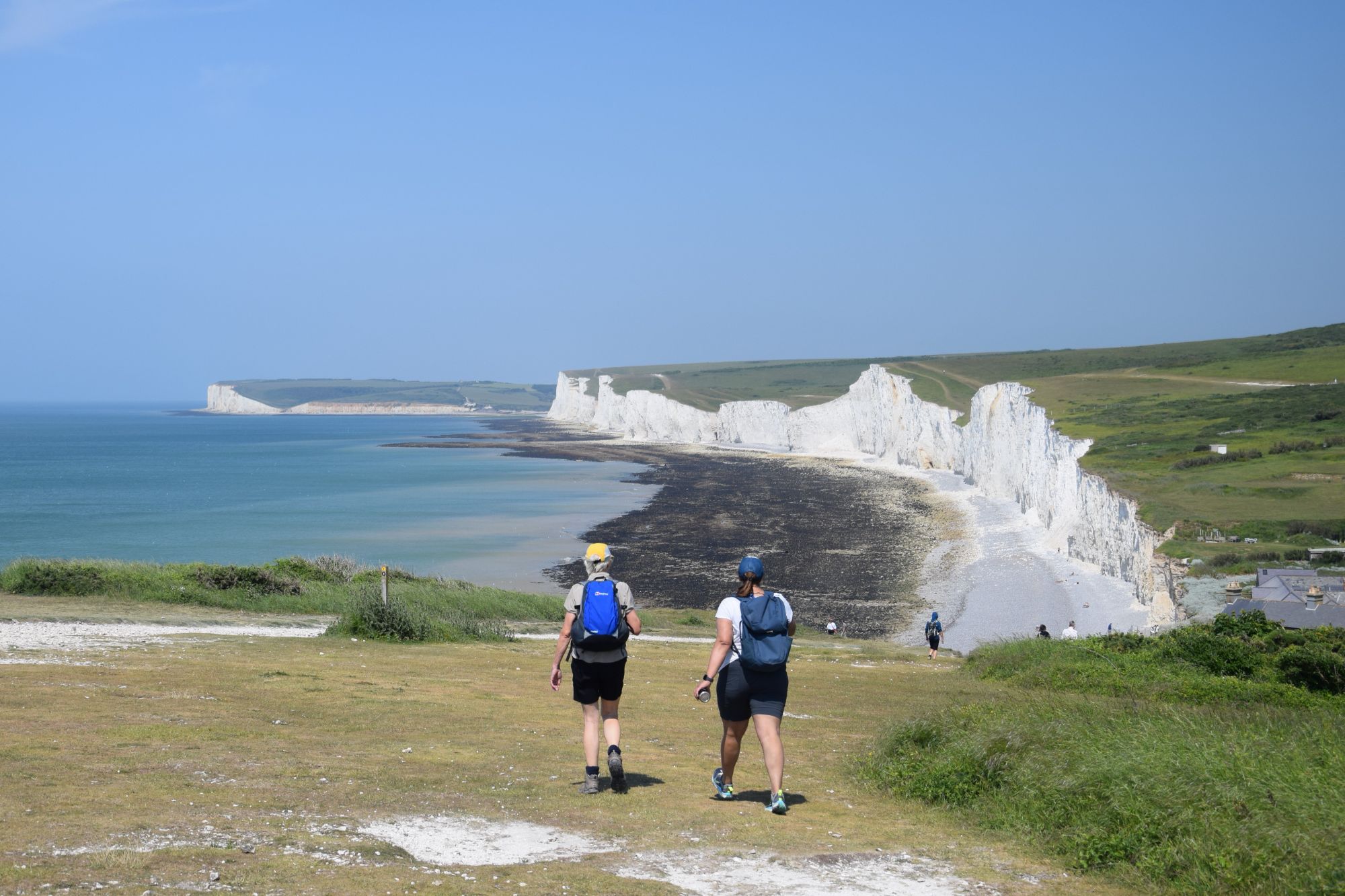 DailyTransport
With luxury coach transport provided to and from the South Downs Way each day, the annual supported walk is by far the simplest way of completing this inspiring and beautiful trail.The direction of the South Downs Annual Walk normally changes each year and in 2024 the walk will begin in Winchester and finish in Eastbourne Each day averages around 11 miles; Next year's sectors are as follows:- Winchester - Exton - QE Park - Cocking - Whiteways - Washington - Devil's Dyke - Newmarket - Alfriston - Eastbourne
The National Trail
The South Downs Way is one of 16 national trails in England and Wales. It was the first bridleway national trail in England (so there are no stiles) and is the only one to lie entirely within a national park, running right through the heart of the South Downs National Park. It is a truly beautiful walk, especially in June when the Spring flowers are at their best.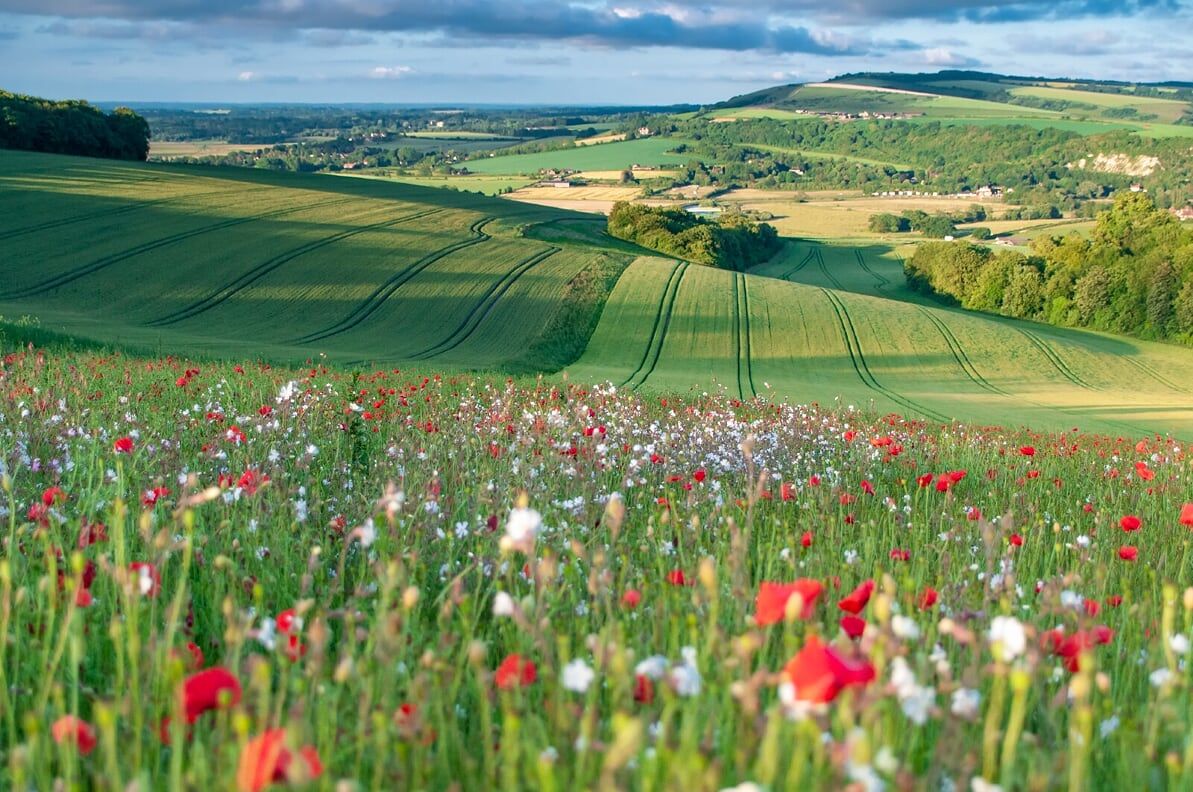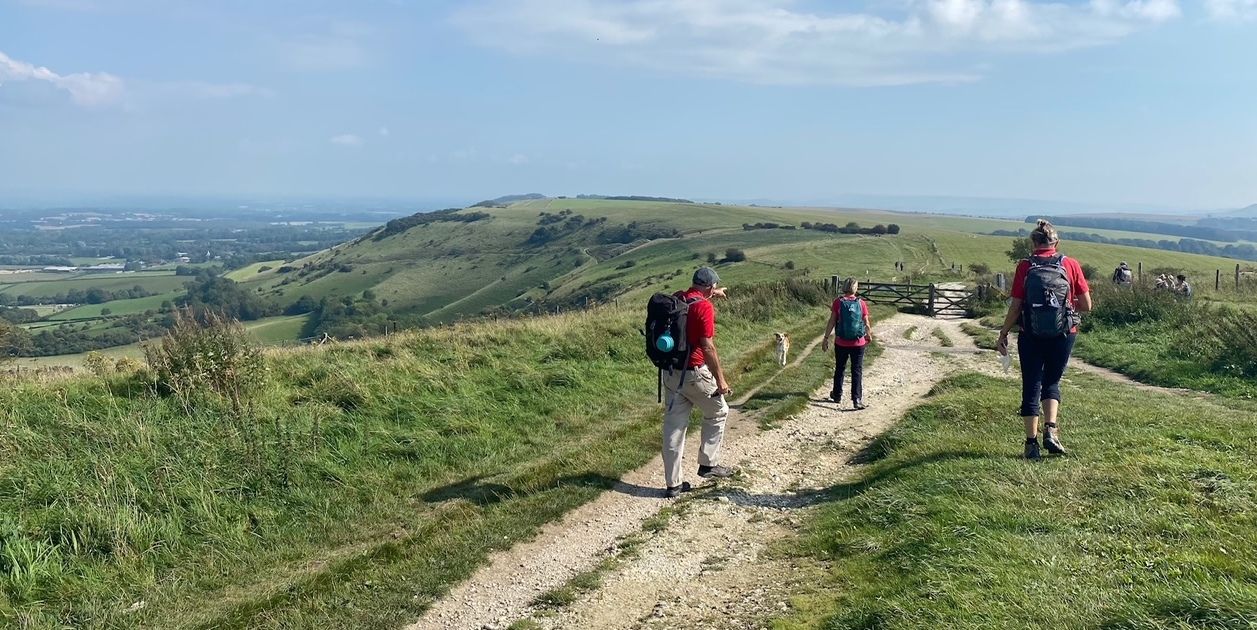 The chalk ridge
One hundred miles of chalk downland walking separate the Cathedral city of Winchester, the ancient Saxon Capital of Wessex and England, from the Victorian seaside resort of Eastbourne. Stretching over a rare, large Area of Outstanding Natural Beauty, the South Downs Way follows ancient tracks along the chalk escarpment and ridges of the South Downs from Winchester to the white chalky cliffs of the Seven Sisters and Beachy Head. The trail never rises above 900 feet (250m) and yet affords stunning views of over 30 miles in every direction - giving that feeling of being 'on top of the world'. On a clear day from Devils Dyke it is claimed you can see seven counties of England.